Travel: Visiting the Taukkyan War Cemetery near Yangon, Myanmar (May 29, 2018)
"Wait!" I exclaimed as I peered out the window at what looked like an immaculate park off the side of the road.   "Can we stop here?"
I had arranged three days in Yangon, Myanmar to meet and old friend of mine: Douglas Williams and his daughter Madison.  Doug was an incredible host, and I almost felt bad because over the three days he went above and beyond to make sure my time in Myanmar was enjoyable.
"Anywhere you want to go, let me know!" Doug said when he met me at the airport in Yangon.  "I want you to see the country!"
Doug had relocated to Yangon from Houston for work and I realized he meant every word of it when he didn't balk at my rather unusual request: the abandoned capital city of Naypyidaw.  The concept of a country moving it's capital to the middle of a jungle fascinated me, and I couldn't help but feel like I had a rare chance of seeing it before it grew into the crowded metropolis I assumed it would someday become. In the meantime it was a city designed for millions with a population of what appeared to be a few thousand…and I wanted to experience that firsthand.
Doug readily agreed and made arrangements for a private driver to take us up there.  But on the way I saw something that I didn't expect to find: an Allied War memorial Cemetery.  The Taukkyan War Cemetery is the final resting place for 6,374 British soldiers killed in Burma during the First and Second World War.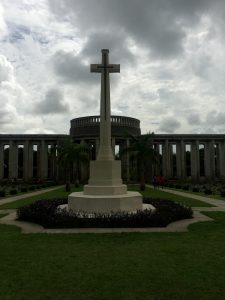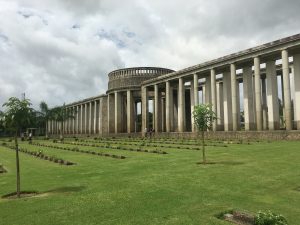 Located 16 miles north of Yangon on Pyay Road I was insistent that we stop and visit it and Doug, the ever gracious host, readily agreed.  Right off the bat I couldn't help but notice that the well maintained cemetery, which was maintained by the Commonwealth War Graves Commission, had emerged a popular park for local residence.  I could see why: it was quiet, peaceful, and absolutely stunning.  I also appreciated that the locals seemed to recognize the hallow ground that they were walking upon and treated the cemetery with the utmost respect, even as they took their morning strolls and picnics there.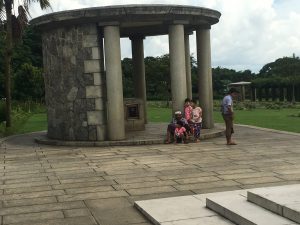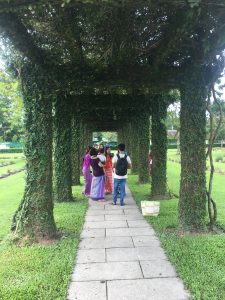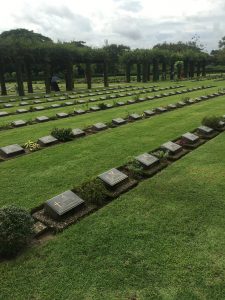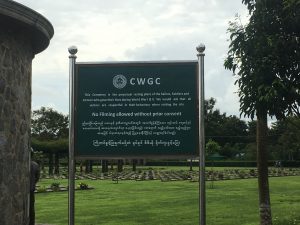 I had discovered that I remained something of a celebrity everywhere I went for some reason.  Admittedly Westerners were somewhat rare in Myanmar, but they were still there.  So I never quite understood why a lot of Burmese would approach me and ask for a photo with me.  I figured it was because I either looked like a famous Burmese movie star or because I was twice the size as everyone else in the country.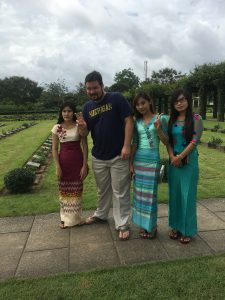 As I walked around the cemetery I felt a  appreciation for the sacrifice of the many brave men who died in this most foreign land, men from all corners of the British Empire.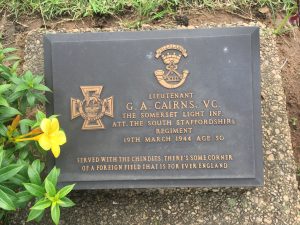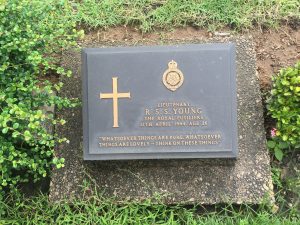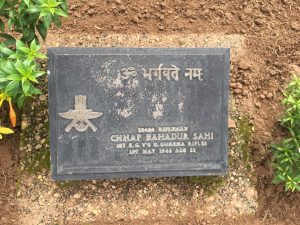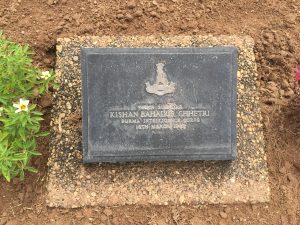 In the end it was a subtle reminder of something that we should never forget…a simple message but one so appropriate on Memorial Day:
Some gave all.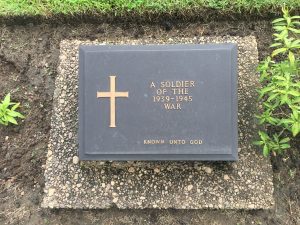 Read more Finger Post Travel Stories here!