The Finger Post Travel (August 19, 2018)
Well, it's official.  My dad and I will be travelling to Peru after the WBO convention in October.  It'll be an exciting trip, and although I had already visited Peru I was keen on going back.  Peru was really something special and I couldn't argue with my father's logic when he said "I've never been to South America before and I don't know if I'll go again, and if this is my only trip I really would like to see Machu Picchu."
I couldn't disagree, and to be honest, I wanted to go back myself.  Machu Picchu was the kind of place that you have to see once in your life…unless you get the chance to go twice.
But like a lot of people who visited Machu Picchu, I ignored the gem that was Cusco.  Everyone stops in Cusco en route to Machu Picchu and few truly take in it's wonders.
I know I didn't.
Although my hostel was just a ten minute walk to the Plaza de Armas I knew after I returned from Peru that I should have spent more time exploring the plaza.  Much of what I saw was in passing, and it was clear there was much more to offer.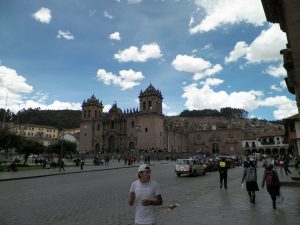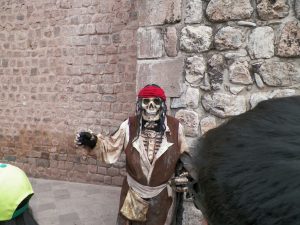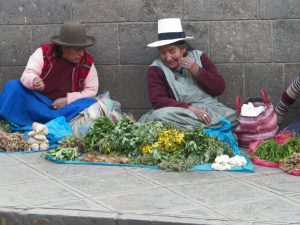 But one thing I did take advantage of was spending a few hours wandering through the San Pedro Market, which was advertised as "by Peruvians for Peruvians" on Wikitravel.  I found it to be a very appropriate description.  This felt like true Peru (even though some tourist shops sprinkled the marketplace).  And like many local marketplaces it had no shortage of examples of local cuisine.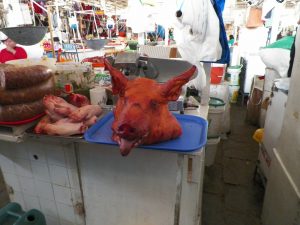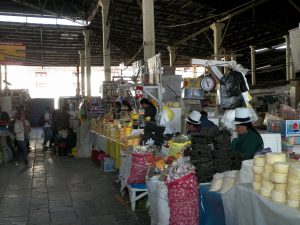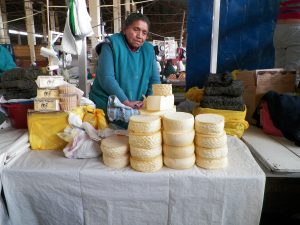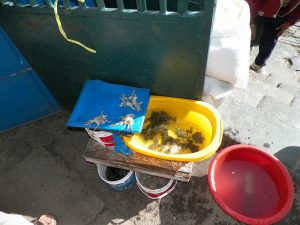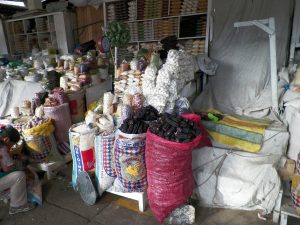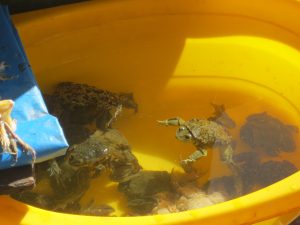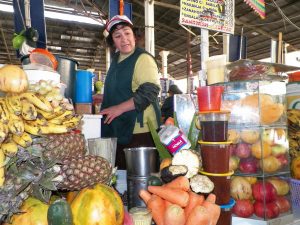 Of course, as I mentioned, there was also no shortage of local vendors targeting tourists…only with prices that were much more attractive than those in Lima or at the Plaza de Armas.  I ended up buying a poncho, which proved the perfect addition to my wardrobe for Machu Picchu the following day.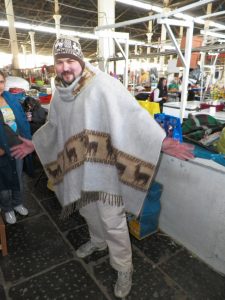 Unfortunately I passed on the matching hat, which was a shame since it reminded me of one of my favorite Seinfeld episodes.  But such is life…I'm sure I'll get a second bite of the apple when I go back to Cusco in October.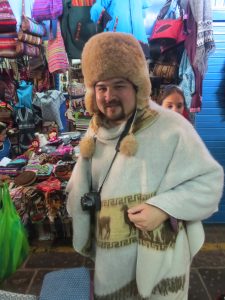 Before we left I ended up stopping at a local vendor to purchase a snack that seemed appropriate: maize.  I had seen Peru's colorful ears of corn back in Lima and I was determined to give it a try.  With fat kernels and darker colors it looked like something worth checking off on my bucket list, and although it was ultimately just corn, I still couldn't complain (although the New Mexican in me wanted to try it as elode, but again, maybe next time).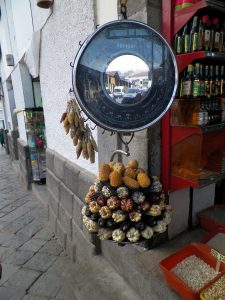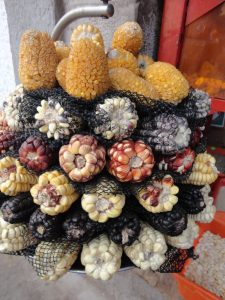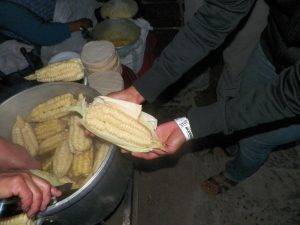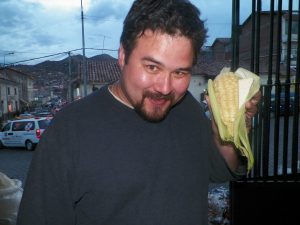 In the end, Cusco deserves more than a day, and one would be wise to take advantage of their time there to explore one of Peru's most historic cities en route to Machu Picchu.
Read more Finger Post Travel stories here!