The Finger Post Travel (December 28, 2018)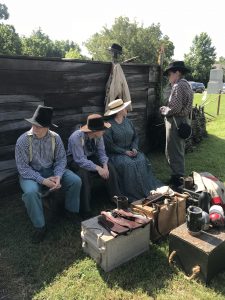 With the long Martin Luther King Jr. weekend coming up I wanted to revisit one of the many "weekend road trips" I've taken over the past few years and in particular my trip last year to Vicksburg, Mississippi.
Right off the bat, Vicksburg is a must for any Civil War history buff (which I classify myself as).  But it also is a great location to get your first taste of Mississippi.  Vicksburg seems to find that perfect balance of Southern charm, living history, and a moderately hip night life.  And let's be honest, Mississippi takes it's lumps in the important game of public perception, and Vicksburg will help you revisit any preconceived notions about the state that reportedly earned a dubious reputation for finishing last in every survey of American states.  I'm not sure how true that is but I reckon there is a reason Wikipedia added a page on the phrase "Thank God for Mississippi".   Sure there were some supporters yelling against the storm (Johnny Cash and June Carter did make me want to go to Jackson after one particularly depressing break up) and The Charlie Daniels Band did strategically place a lyrical homage to the state right after "Devil Went Down to Georgia" on their Million Mile Reflections album.  But Charlie Daniels and Johnny Cash aside, there isn't a lot of praise heaped on Mississippi.  Although I drove through Mississippi once before I didn't spend enough time to challenge that preconception.
Which made Vicksburg so refreshing.
I won't say it felt like a college town, but the young people wandering the streets of Downtown Vicksburg certainly was proof that this was a vibrant town for young Mississippians.  Cool and hip but with a bluesy undertone that we northerners simply could never duplicate (well, maybe Chicago, but nobody else).  Vicksburg was quite simply a fun little town.
But then again, I didn't see much of the town so maybe I should add that caveat.  I arrived somewhat late and decided to stop off for a quick snack and drink at the Cottonwood Public House.  It was a quite place, and I had just missed the live show from Randy Cohen, a blues musician from New Orleans.  But I grabbed one of his CDs and I will say this, if you're ever in New Orleans and he's playing somewhere…you'd be wise to stop there and check it out.
But my friend and I didn't drive across Texas and Louisiana to hear blues music…we came to see the battlefield.
The following day we made our way to the Vicksburg National Military Park, a 1800 acre national park where a bloody 47-day battle that saw Union General Ulysses S. Grant capture the city from Confederate defenders in 1863.
Actually, battle isn't a good way to describe it.  It was a siege.  And if you are someone who enjoys visiting Civil War Battlefields then Vicksburg should be at the top of your list.  Because it is really unlike any other Civil War Battlefield.  When visiting Gettysburg or Bull Run or Fredricksburg you can't help but feel the battle for what it was…two armies throwing everything they had at each other in an attempt to destroy the enemy.  When you visit the Vicksburg National Military Park you can't help but feel something different.  This was a battlefield that felt disjointed and confusing and spread out.  It felt like a powerful army bogged down by a determined, but outgunned, adversary.  It felt like the battle lines owed more to chance than to strategy.
It felt like modern war.
Unlike other battlefields Vicksburg is seen from the car, where 16 miles of road snake across the old Union and Confederate front lines. Much of the battlefield is also peppered with numerous monuments (over 1,300 in total) from all of the states that took part in the battle.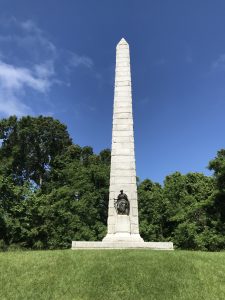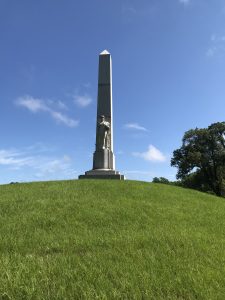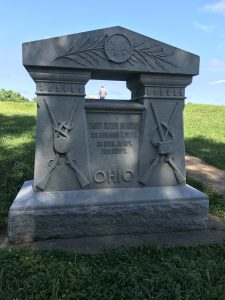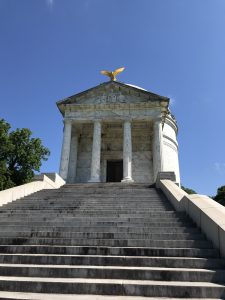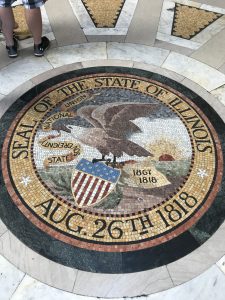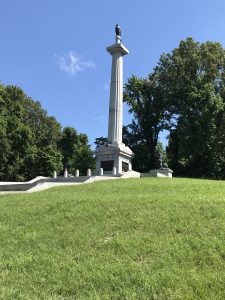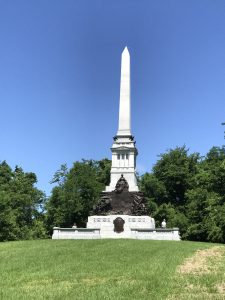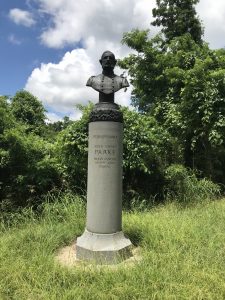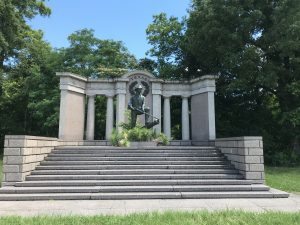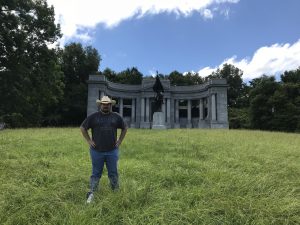 Two antebellum homes are also on the tour, as well as the U.S.S. Cairo, one of the first Ironclad warships that was sunk on December 12, 1862 in the Yazoo River.  The Cairo, having been raised in October of 1964 and been opened officially to the public in 1980 the Cairo is a fascinating snapshot of naval warfare in the Civil War. But since being raised the Cairo has suffered from the elements…and one can't help but wonder how much longer she will be able to hang on as a living museum.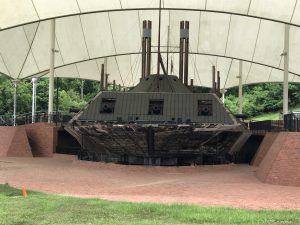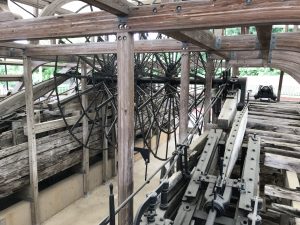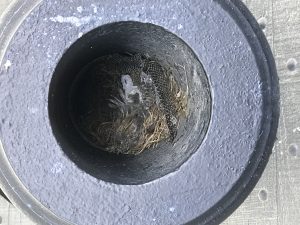 In the end Vicksburg was an amazing and powerful way to spend a Memorial Day…and it remains one of the most powerful Civil War battlefields you can visit.
Read more Finger Post Travel stories here!