The Finger Post Travel (August 13, 2018)
Every traveler dreads the infamous overnight layover.  You can't be a world traveler without having at least one restless night sleeping on a bench waiting for a connecting flight.  I use to try and get around those with my free United Club passes but United Clubs tend to be closed at night and to be honest, I have never been blown away by them during the day time.  If you want to hang out in a waiting area with cheese and crackers then yeah, they are OK.  But at $50 a pop I never really understood the appeal.  But if there is one airport that I don't mind long layovers in it is Tokyo's Narita International Airport.
Right off the bat, it has one really big thing going for it.  Showers in Terminal 1.
Seriously, why don't more airports have these.  I mean, truck stops do.  If you are getting off a ten hour flight from Houston and you have a nine hour wait till your connecting flight, a shower would really hit the spot.  But it seems like showers are a rare commodity…except in Tokyo where a mere $10 can get you a hot shower in between flights.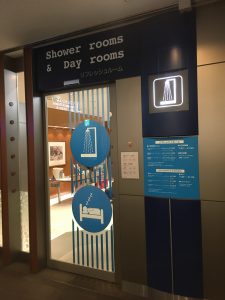 Sure, it was no truck stop shower: it was small as most showers in Japan are.  But the water was hot and the pressure was great.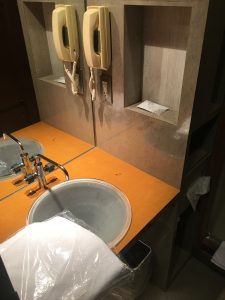 And if you wanted, you could even get a day room and get a few hours of sleep, which I passed on.  Admittadly this was not as impressive as the showers to me, there is a Marriott inside the Houston airport and I have seen a similar setup inside of the Dallas airport.
But still, the showers…that was just amazing.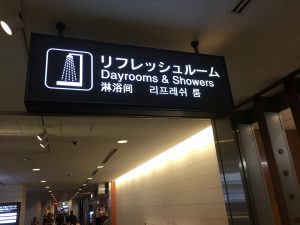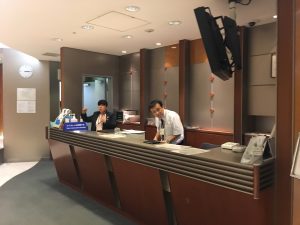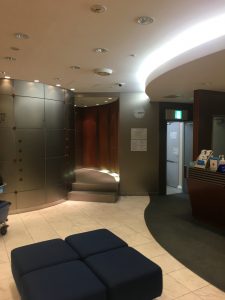 Next to the showers in Terminal 1 was a display of traditional Japanese clothing, which in the big picture wasn't anything that special…but still, after a hot shower everything looks better.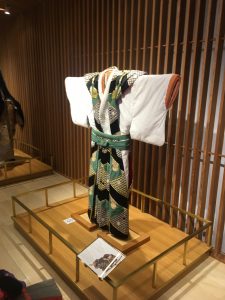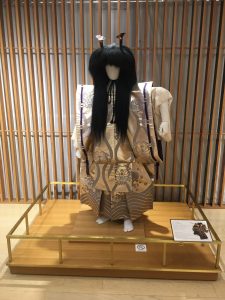 The other thing that blew me away about Tokyo's airport was the food.  To be honest, Japanese food is amazing, but it actually felt like they had some of the best Japanese food in the country in Narita Airport.  One of my favorite Japanese dishes is deep fried pork cutlet: Katsu.  And in February of 2017 I had what I thought would be the best katsu I ever had inside of Tokyo's main train station.  I wanted to go back there but elected to get a dish of katsu from the airport instead.  I was not disappointed with my decision.  A stop off at Tonkatsu Shinjuku Saboten in the Narita dining terrace was something every visitor to Japan should experience.  Although they have branches in various locations, I couldn't help but wonder if Narita had the best of the bunch.  According to their webpage they've been doing it for over 50 years…and I could certainly understand why.  It was simply amazing.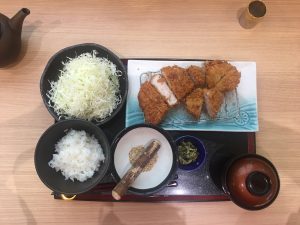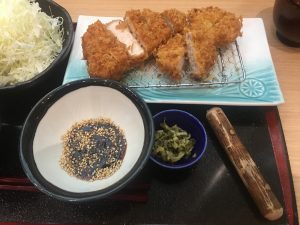 It wasn't my only authentic Japanese meal that day as my previous layover in Haneda Airport allowed me to try authentic Japanese dip noodles as well.  I was down to try something new, although I didn't find it to be anything extraordinary.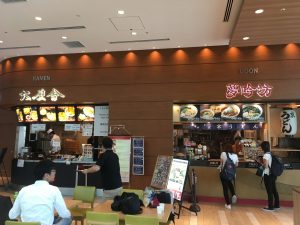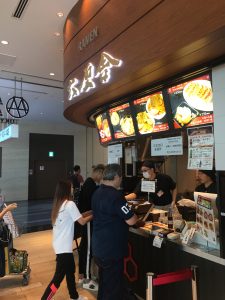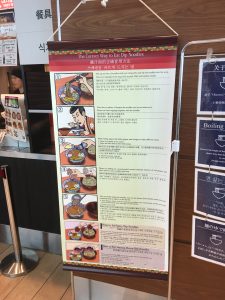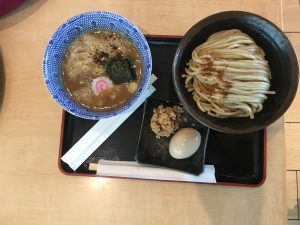 But hey, one airport at a time.  Shopping in Japan isn't cheap, and shopping at any airport anywhere isn't cheap either, so it goes without saying that I didn't spend a lot in Narita.  I did pick up some Kit Kat bars, for whatever reason Japan seems to love Kit Kats and have a lot of unique and local flavors.  Yeah, Kit Kat is Japan's Lays Potato chips.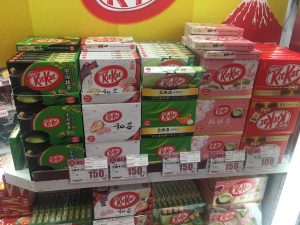 Although I wanted to get a XL Ninja t-shirt, a giant Godzilla flag and a Yomiuri Giants baseball jersey, that was out of my price range and I elected to pass.  Still, it was a fun way to spend a few hours window shopping in Narita.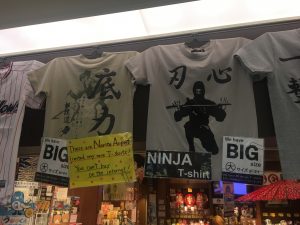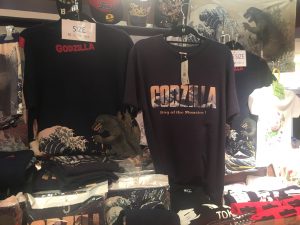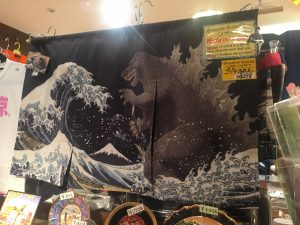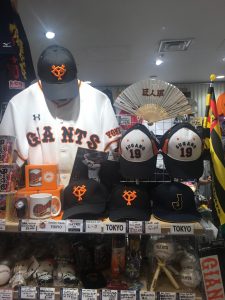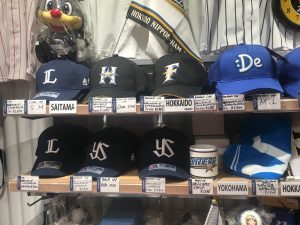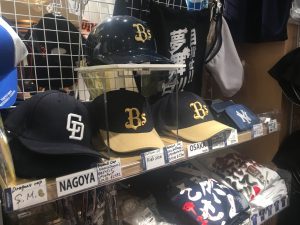 Instead I elected to dump the last of my pocket change on the toy vending machines and get a tiny storm trooper figure, which seemed the best way to dump off a few bucks worth of yen.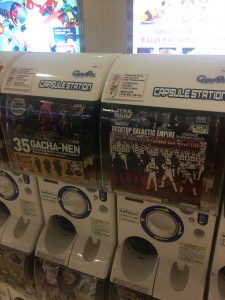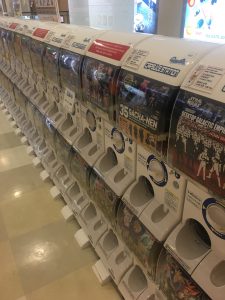 At the end of the day, I actually really enjoyed my time spend wandering around the Narita Airport.  Sure it doesn't make many people's list of "Things you have to see in Japan" but it is still one of the better airports to kill a few hours.  And if there is one lesson for other airports the world over that can be gleaned from Narita it is this:
Never underestimate the power of a hot shower.
Read more Travel Post stories here!